Review of "Fred Allen Show"at The Lyric Stage

"...And at the Lyric, Jeremiah Kissel puts on a performance
that could qualify him for a second career as a disc jockey."

---
Reviews of "Laughter on the 23rd Floor" at The Lyric Stage

...you couldn't ask for a much better production. That the cast and crew are some of the area's best talent ...Jeremiah Kissel as Milt, the deep-throated king of the one-liners...as (one of) the three musketeers of comedic thrust and parry...
...with local crème-de-la-thespians Jeremiah Kissel...Among the performers, all maneuvered by Zoffoli at high speed and in antic style, Baltin, Kissel, and Poisson are the standouts ...Kissel, as the fast-talking, sartorially flamboyant Milt, manages to be as funny when reacting as when on the comic offensive...

---
Reviews of "As You Like It"at The Commonwealth Shakespeare on the Common

...Will Lyman and Jeremiah Kissel give middle age a good name. Kissel recalls a young Alan King, by turns lively and enervated, as the melancholy Jacques. His ``ages of man'' is one of the highlights....
The effort holds together, but there is a marked difference between Kissel's expert Jaques, injecting enthusiasm into his celebrated melancholy and equal parts ironic relish and rumbling bleakness into his evocation of the seven ages of man...

---
Reviews of "Romeo and Juliet"at The Commonwealth Shakespeare on the Common

The two stars of the show are Jeremiah Kissel as Capulet and Bobbie Steinbach as Nurse. Every line and gesture is so assured that they command attention whenever they take the stage. Jeremiah Kissel has the least trouble with the amplification and delivers a steely, sophisticated control freak of a Capulet whose anger is quiet yet menacing. He is also a bit of a shmoozer and the most affecting participant in what is a rather declamatory lamentation over the alleged corpse of Juliet.

``Romeo and Juliet,'' though, isn't their story and for the most part the charismatic Kissel and Steinbach make it obvious what the rest of the cast lacks.
---
Review of "Henry V" at The American Repertory Theater

"Jeremiah Kissel was outstanding among the French"
---
Review of "The Tempest" at The Commonwealth Shakespeare on the Common

As the drunken butler and jester who join in Caliban's revolt against
Prospero, Jeremiah A. Kissel is a grand old pirate of a Stephano...

---
Reviews for "Three Farces and a Funeral"at The American Repertory Theater

"Jeremiah Kissel shivers and quivers as the man with the proposal....the final reunion of Chekhov and his wife, as the playwright lies on his deathbed. Kissel and Jokovic are terrific here, resisting sentiment."

--Patti Hartigan,
"As played with rich detail by Jeremiah Kissel and Mirjana Jokovic, the writer and his actress are clearly strong individuals struggling to find a way to come together...The brilliant Kissel is the nerdy suitor Lomov... 'Chekhov on Ice,' which imagines the last moments of the playwright's life, provides a coda. And Kissel's poignant performance brings an intimacy to the eveningthat stands in stark contrast to the circus that came before."
--Terry Byrne,

"The Proposal succeeds best...it is a surreal cartoon, at the center of which is Kissel's very human suitor, in tails as long as a bridal train...the exchange of letters between Jeremiah Kissel's frustrated Chekhov and Mirjana Jokovic's radiantly elusive Knipper, as well as the sadly civilized Chekhov on Ice, are quite touching....And Kissel's performance as the writer is both wise and wrenching (with a cough that pains you to listen to)..in the brief but tender Chekhov on Ice..."
--Carolyn Clay,

(click for full review)
"The funniest of the three farces in "Three Farces and a Funeral" is the first...Much like the lead character in the film "Three Weddings and a Funeral," Lomov (Jeremiah Kissel) may be a serial monogamist....the show mostly belongs to Jokovic and Kissel...Kissel is one of the funniest comic actors in the Boston area...
--Alexander Stevens,

"...The performances of Jeremiah Kissel (as Chekhov) and Mirjana Jokovic (as Olga Knipper) are so passionate and flow so naturally that they glean over whatever problems there may be with the text. Nowhere is this more apparent than in the final scene, a short play called "Chekhov on Ice" that Brustein wrote for last year's Boston Theater Marathon. In it the couple are reunited in Germany while Chekhov lies dying from tuberculosis. The writing here isn't terribly original, but both Kissel and Jokovic tap into emotions so valid that the scene transcends the standard movie deathbed scene it resembles. ...Kissel does a fine job at impersonating Chekhov. (He even resembles him from photographs")
--Robert Nesti,

---
Reviews for "Jackie: An American Life"at The Hasty Pudding, pre-Broadway

"...there are some dizzying comic turns, especially by Jeremiah Kissel, everyone from Ted K. to Dr. Feelgood..."

--Carolyn Clay,

"...blessed with a top notch cast of comic actors...Jeremiah Kissel...(is a)...wonderful mimic..."
--Arthur Friedman,

---
Review for "The Accident"at The Hasty Pudding, for A.R.T.

"Jeremiah Kissel is perfect as Dr. Greyson..."

--Iris Fanger,

---
Reviews for "Beau Jest"at The Charles Playhouse for Arthur Cantor
"... Jeremiah Kissel brings a welcome, understated wryness to disbelieving brother Joel"
--Carolyn Clay,

"Jeremiah Kissel is excellent in his quiet understatement of Sarah's therapist brother..."
--Karen Cambell,

---
Reviews for "Table Manners"at Merrimack Repertory Theater

"...Reg, played by Jeremiah Kissel, finds out about her tryst with Norman, he lets out an obnoxious wolf howl of conspiratorial delight...these superb actors win you over completely..."

--
"...Merrimack Repertory Theater has brought together so many heavyweights of the local acting scene that the evening's a delight......this spry production is a rare and wonderful chance to watch award winning actors like Sandra Shipley, Dossy Peabody and Jeremiah Kissel do together what they've had to do, all too often, seperately."
--Bill Marx,

---
Reviews for "Amadeus"at Merrimack Repertory Theater

"Jerry Kissel brings a touch of genius to Salieri in a witty, conniving, desperate, tragi-comic portrayal..."

--Lowell Sun

"Jeremiah Kissel initially seems too young, too unpolished for the courtly Salieri, but he smooths and hones his portrayal with care. By the end he seems utterly convincing: charming, malevolent, human..."

--
---
Reviews of "Julius Ceasar" at The Commonwealth Shakespeare on the Common

"...(Will) Lyman is well matched in this battle with a leaner if not hungrier Jeremiah Kissel as an Iago-like Cassius, slyly playing to Brutus' antiauthoritarianism. Like Lyman, Kissel is one of the best in Boston's underdeveloped theater scene, and the chemistry between the two veterans is sharp and confident."

---Ed Siegel,
"...Also thus blessed were Jeremiah Kissel, the accomplished and popular Boston actor who plays quick-trigger Cassius...In the scenes between Brutus and Cassius...the production crackles to life..."
---Carolyn Clay,

"...Kissel and Lyman are a perfectly matched pair, with Kissel's rash, rogue cassius flitting about in sharp contrast with Lyman's stalwart and steadfast Brutus. Both Kissel and Lyman are at the top of their games, with Kissel especially avoiding the temptation to turn Cassius into an overwrought madman. Kissel has never been better then during his long speech convincing Brutus of Ceasar's ambition..."
--Terry Byrne,

---
Reviews of "Rosencrantz and Guldenstern are Dead" at The New Repertory Theater

"Fortunately, whenever Jeremiah Kissel's Player joins them, the clouds lift and it become clear why Stoppard is arguably the best living playwright and why this play put him on the map. Kissel, so impressive in the past two Commonwealth Shakespeare Company productions, adopts a faux Royal Shakespeare Company accent that at once captures the roots of the play in ''Hamlet,'' in which R&G are minor players, and simultaneously drives home Stoppard's more modernistic concerns with being and nothingness, Beckett and Godot, high humor and low. He makes Stoppard's language as beautiful to listen to as he does Shakepeare's".

---Ed Siegel
"Kissel is perfect as the eloquent and tattered leader of the actors"
--Terry Byrne,

"Most flamboyant is Jeremiah Kissel, who brings all of his Shakespearean flair and a bit of modern snake-oil sliminess to the Player, whose hawking of his Grand Guignol wares seems as suited to a Quentin Tarantino as to a Bonnie and Clyde sensibility".
--Carolyn Clay,

"All this is very interesting, and rewards the audience with one spectacularly brilliant performance in Jeremiah Kissel's First Player, who is able to rant and rhapsodize, jest and mourn, threaten and cower, pander and philosophize, and die and die again with boundless virtuosity and utter credibility in an amazing variety of picturesque poses".
--G.L. Horton, Aisle Say
---
Reviews of "Hard Times"at The New Repertory Theater

"...wonderful ensemble performances...versatile cast...the performers create a memorable gallery of Dickensian characters...Jeremiah Kissel, who portrays the lisping Mr. Sleary, exiled worker Stephen Blackpool, and bored Mr. Harthouse, is exceptional."

--
"...a virtually flawless cast. Jeremiah Kissel, arguably Boston's best and most versatile actor, invests each of his characters--the saintly Blackpool, the lisping circus impresario Sleary, and the languid Harthouse,--with a distinctive humanity."
--Arthur Friedman,

"In the triple role of Sleary, Stephen, and Harthouse, Kissel is spectacularly distinctive. His Sleary is a voluble ham enamored of life (and with wonderful control of that difficult lisp); his Harthouse is a swaggering manipulator bored with everything but himself. And as Stephen he bears life heavily but without resentment while steering his Lancaster accent between authenticity and intelligibility. Harthouse in particular is a wealth of beautiful detail: the way he mugs while young Tom is prattling on, the way he smoothes his glove against his cheek while listening to Sissy Jupe, the way he invades her space and raises his eyebrows suggestively..."

---
Reviews of "Drinking in America"at The Lyric Stage

"The Lyric Stage's Jeremiah Kissel--the first winner of the Otis Skinner award for Outstanding Boston Actor--is one of the best. Kissel doesn't hit one false note in his protean transformations from Hollywood macher to street corner macho, or from beer-commercial announcer to beer-swilling lush....It's a dazzling display of virtuosity, in the same class as Bogosian's original performance in this unsettling trek through the wasteland we have mistaken for paradise."

--Arthur Friedman,

"...even the most irredeemable of Bogosian's characters...come across as vulnerable...his posturing winos and junkies will break your heart..."
--Carolyn Clay,

"I'm not in the habit of making pronouncements in my theater reviews, but I can't resist saying here and now that Jeremiah Kissel's performance of Eric Bogosian's "Drinking in America" at The Lyric Stage should be made required viewing for anyone, man or woman, who is serious about pursuing the art of acting.
"As for the rest of us who function in the theater not as performers but as audience members, this show should be equally required viewing for anyone serious about good theater, great acting and the portrayal of the sad and sorry state of contemporary society."
--John Bush Jones,

3/29/91, p.14
---
Reviews of "The Winter's Tale"at The Brattle Theater for Boston Theater Project

"As King Leontes of Sicilia, whose demented jealousy nearly thrusts the play into tradgedy, Jeremiah Kissel commands all eyes. He's possessed from the outset with the delusion that his queen, Hermione, has cuckolded him with his lifelong friend, King Polixenes of Bohemia.
"Kissel's smile curdles into a snarl, his syllables hiss and crackle like flame, his teeth snap at the air. He's a time bomb about to go off--and if we sometimes hear the ticking a little too loudly, it's still a mesmerizing performance."

--Arthur Friedman,

"Fine as these performances are, this Winter's Tale is thoroughly dominated by the engrossingly complex portrayal of Leontes by Jeremiah Kissel. Kissel turns what could be a stock opportunity for theatrical jealousy into a tour-de-force performance that reveals the jealous king's problems to be virtually pathological.
"This seemingly gripping psychological ilness makes Leontes' subsequent moments of pain, realization, self-incrimination and--ultimately--rejoicing and reconciliation that much more moving and affecting. If there were nothing else to see here--and there is--Kissel's performance alone would be worth the price of admission and then some."
--John Bush Jones,

"Kissel...rises to Leontes' occasion...He's very good...at expressing the tyrant's raw anguish..."
--Carolyn Clay,

"In the role of Leontes, Jeremiah Kissel is forceful... His outbursts come rat-tat-tat like gunfire...beautifully measure(s) Leontes' pain."
--Kevin Kelly,
---
Reviews of "Twelfth Night"at The New Repertory Theater

"This chamber staging of Shakespeare's romantic comedy, removed to the 1920s of raccoon coats and flapper chic, boasts a striking characterization of Duke Orsino by Jeremiah Kissel ...... There is, from the beginning, something dangerous and disreputable about this Orsino, who has a lame leg borrowed from Richard III and a stiletto hidden in his cane. Kissel, however, is such a fine actor that Orsino's thwarted passion, however egotistical and self-destructive, nonetheless seems potent and deep. He is also an authoritative speaker of lyric verse, and his moody exclamations on love and music are both sonorous and natural."

--Carolyn Clay,

, April 1999
"In the first scenes, Kissel does a wonderful turn as the self-loving Orsino, whose crush on Olivia is as much about him as it is her. Sitting on tiger-striped pillows, he mopes about, poses for a photograph, and bares his chest, and his soul to Caesario. (He manages to get a lot out of Orsino even though he is hobbling a bit on a leg cast.)....you find yourself longing for more scenes with Orsino...no other performers come up to the level of Kissel..."
--Terry Byrne,

, April 1999
"And Kissel deserves more stage time. He cuts to the heart of "Twelfth Night" with his moody, ambivalence asOrsino. Although he and Viola may have paired up at the end, we're never convinced that he's yet resolved to the loss of Olivia, leaving the sense that all's not quite well, because all hasn't ended quite well."
--Alexander Stevens,

, April 1999
---
Reviews of "Betty's Summer Vacation"at The Huntington Theater Company

"The estimable Jeremiah Kissel is unrecognizable as Mr. Vanislaw, the flasher..."

---Mary Leonard,

11/08/01
"...a derelict wearing only a raincoat (the wonderful Jeremiah Kissel) and invites him back for dinner..."
---Terry Byrne,

,11/02/01
"Jeremiah Kissel's lewd Mr. Vanislaw is an exalted Devil..."
---Liza Weisstuch,

11/15/01"
...Jeremiah Kissel's scabrous, cheerily barking derelict...the performances are spot on..."
---Carolyn Clay,

11/09/01
"...Wonderful comic turns...Kissel is appropriately skeevy..."
---Robert Nesti,

11/08/01
"...a superb cast...razor sharp comic frenzy"
---Iris Fanger, Boston Metro, 11/02/01
"...the raincoat-clad flasher Mr. Vanislaw, (Jeremiah Kissel), participates in one of the funniest games of charades you'll ever see..."
---Rich Fahey,
11/05/01
---
Reviews of "The Big Knife"at The Lyric Stage
"Jeremiah Kissel's Charlie Castle isn't just a mouthpiece for bygone idealism. This is a man who knows how to play the games....He's been a snake and he's been a nice guy, and there's a little of both in Kissel's portrayal. He's smooth with a nosy gossip columnist...he purrs when starlets pursue him, yet he's sincere as he tries to win back his wife... The final scene is truly tragic...ends with a plaintive cry for help, an appeal that still resonates...
---Patti Hrtigan,
, 1/09/89
"Be that as it may, in The Lyric Stage's controlled revival, actor Jeremiah Kissel, playing what was originally the John Garfield part, shows he can handle the weapon. Hell, he takes the big knife, dripping angst and bombast, and fences.
...Jeremiah Kissel has been much praised by my colleagues, even in roles for which he isn't physically right-such as this one. But I'd never seen him act before and, yikes, is he good. As Castle, Kissel can play the smoothie and the cynic, the monster and the mouthpiece, without ruffling his smoking jacket. He has such an easy jaded cockiness that you accept him as a "tough guy star"...Moreover, he's sympathetic in a role that depends for sympathy on good intentions mired in weakness. And he peddles Odet's oft insufferable, inward looking attacks on compromised idealism with such eloquence and fervor that you buy them..."
---Carolyn Clay,

1/13/89
"As Charlie Castle, Jeremiah Kissel walks a fine line...too much angst ridden posturing would make Castle insufferable. Kissel balances the role extremely well, pulling off the theatrical equivalent of winning a big pot with a pair of dueces...
---Skip Maloney,

,1/10/98
"If Boston had Tony awards to offer, Jeremiah Kissel would merit one."
"In a rivetting performance as the tormented Charlie, Jeremiah Kissel lays bare a wide, but subtly distinguished spectrum of false and true emotions. Castle can flatter and spar with a gossip columnist and in the same breath, simultaneously pay tribute to and damn to hell the man who offers his wife a saner marriage.
"The Big Knife" powered by Kissel's magnificent work is truly gripping."
---Chris Harding,

,1/98
---
Reviews of "Henry V" at The Commonwealth Shakespeare on the Common

"...Kissel's Pistol, a scabrous, fast-talking ne'er-do-well who also exudes an aura of despair, especially at the hanging of Bartolph, makes the most of his role as Falstaff's con-man and war-leech heir. The scene in which he exasperatedly tries to get his filching hand across the language barrier and into the pocket of a French prisoner is funnier than the comic bits in Henry V often are...

---Carolyn Clay,

7/27/02
"...the acting this year ranges from good to excellent, led by two Boston stalwarts, Jeremiah Kissel as Pistol and John Kuntz as Fluellen. Kissel is no surprise; he is always first-rate..."
---Ed Siegel
"...a strong supporting cast, including...an energetic and agile Jeremiah A. Kissel as the scurvy, lousy knave Pistol..."
--Terry Byrne,

"...Maler has assembled a fine cast...Jeremiah Kissel as the volatile and hilarious Pistol...deliver(s an) impressive performance..."
---
Iris Fanger

---
Reviews of "A Month in The Country"at The Huntington Theater Company

"The hilarious Jeremiah Kissel won't have you lusting for anyone but him as he bobs and slouches his way through the Russian aristocracy, telling bad jokes and searching for his own private Margaret Dumont"

---Ed Siegel
"But even as Martin maneuvers his cast through their flawless comedic paces, he leaves room for something more complex to emerge. It appears most clearly in Jeremiah Kissel's brilliant performance as constant visitor Dr. Shpiegelsky. Shpiegelsky is the company's court jester, flinging jokes a mile a minute while also earning a finder's fee for offering boorish neighbor Bolshintsov (a wonderful Tom Lacy) as a husband for Natalya's young ward, Vera (Jessica Dickey). And Kissel's straight-talking marriage proposal scene with Lizaveta is worth the price of admission alone. But just when we're convinced he's a simple clown, Kissel brings us up short with Shpiegelsky's venomous verbal attack on the aristocrats he knows tolerate him only for his humor."
---Terry Byrne,

"The funniest would be joker toady Dr. Shpigelsky, nicely played by Jeremiah Kissel as a cross between a teddy bear and a snake....Kissel runs off with the evening as country doc and chafing peasant Shpigelsky, an affably crude, admirably frank hanger-on who, if his self-denigrated medical skills are as bad as his jokes, is lucky to precede not only Chekhov but the age of malpractice suits."
--Carolyn Clay,

---
Reviews of "2 Lives" at The Lyric Stage
"The other actors from New York are also very impressive, but it won't surprise anyone who has seen him that one of Boston's finest, Jeremiah Kissel, is every bit as good as the imports. Martin keeps casting Kissel as a sleazebag -- the producer here, following up on the flasher in ''Betty's Summer Vacation'' and the doctor in ''A Month in the Country'' -- and Kissel keeps rewarding him by finding a kind of gross humanity within each character."
---Ed Siegel
...As the Hollywood Producer, Jeremiah Kissel keeps his character in check, never allowing him to become a full-fledged caricature...
---Robert Nesti,

Jeremiah Kissel is aptly tacky as a far from honorable producer named Leo Kondracki.
--Markland Taylor

---
Reviews of "Noises Off" at The Lyric Stage
"As the beleaguered director of this mess, Jeremiah Kissel perhaps doesn't look exhausted enough -- but his superb vocal range brings an utterly convincing weariness to every harried line. And his ability, when required, to express sarcasm down to his very fingertips is wonderful to behold."

"...Because this act is all setup, it often plays slowly, but Veloudos has found in Jeremiah Kissel an actor who can steal a scene even when only his voice can be heard. Kissel plays Lloyd Dallas, the long-suffering director of this vanity piece, a man who fears this final rehearsal may not end before the show has to open. Sitting in the back, out of sight, watching and making corrections, Dallas discovers he has to be more of a therapist and cheerleader than director of a play. Kissel's heavy sighs, frustration and sarcasm (which goes right over the actors' heads) are all delicious...."


"...fine cast of clowns is led by Jeremiah Kissel..."

"Jeremiah Kissel is superb as Lloyd Dallas, the frustrated director of the farce "Nothing On" that's being rehearsed. He provides the show with an anchor of normal, intelligent realism -- in other words, he's our counterpart -- in a world of extraordinary wackiness. He's also terrific at falling apart later in the show when his pursuit of the two bimbos in his cast blows up in his face."

"...really only the interjections of Jeremiah Kissel as the troupe's beleaguered director Lloyd Dallas do anything to spark the show to life....And Kissel's portrayal of the troupe's director well developed, flowing from trying to save the show while also bedding the ingénue and the assistant stage manager to just flat out giving up and swigging from a bottle of bourbon...."

---
Reviews of "Sonia Flew" at The Wimberly Theater
"Most irresistible are Jeremiah Kissel as the wry Daniel, from whom true fire emerges only after occupationally ingrained amelioration...(and) Kissel is all shifty bonhomie as family friend and Castro flunky Tito."

"Kissel is spot on as Sonia's husband who has trouble leaving his therapist job at the office when he's at home being farther, husband and dutiful son. He's equally effective as a slightly questionable family friend trying to ingratiate himself with the revolutionaries while remaining loyal to those not coping as well."
--Talking Broadway
"With help from a terrific cast, including local favorites Will LeBow and Jeremiah Kissel, we're drawn into the dynamics of a mix-and-match contemporary family. The brittle banter of the professional couple -- Carmen Roman as Sonia and Kissel as Daniel, her husband -- nicely balances the irreverence of the two children..."
"...the reliable Jeremiah Kissel brings his usual intelligent energy to roles as two different kinds of political appeasers..."

---
Reviews of "The Sisters Rosensweig"at The Huntington Theater Company
"....Mervyn Kant (Jeremiah Kissel) seems too unassimilated to be of much interest to a real-world Sara. Still, Kissel's strong performance, and the pair's lively theatrical debating, makes you root for them..."

"...in the Huntington Theatre Company's production of "The Sisters Rosensweig," Wendy Wasserstein's warm, if slight, play is dominated by Jeremiah Kissel's terrific delivery of Mervyn Kant, the furrier eager to melt the cold heart of eldest Rosensweig Sara...Kissel is in top form as Mervyn, offering a man full of determination and vulnerability. His comic timing is razor-sharp and he manages to stay a step ahead of the fast-talking family.


"...Jeremiah Kissel makes furrier (specializing in "synthetic animal covering") Mervyn Kant a confident rather than cliché'd Semitic-centric mensch..."

\
"...it's Jeremiah Kissel, as a charmingly irritating would-be suitor, who steals the show..."

"...Mervyn Kant, a widowed furrier and staunch Zionist played to a star turn by Jerry Kissel..."

---
Reviews of "The Cherry Orchard"at The Huntington Theater Company
...Jeremiah Kissel, in particular, is warm-hearted and enthused yet odd as any duck as Simeonov-Pishchik, the bushy-haired borrowing machine from next door....

...I find as much joy in watching the performances of talented local actors Will LeBow ...and Jeremiah Kissel (can we somehow convince this actor to do more shows every year?)....

...Jeremiah Kissel gives one of the more engaging performances as Pishchick, inexplicably snatching Ranevskaya's pills and downing them. He really captures the Chekhovian eccentricities....

...The lighter comic roles are for the most part nicely played. Jeremiah Kissel is fine as the superfluous cadger Pishchik...

...There's brilliant...work from the reliable Jeremiah Kissel as the happy sponge Pishchik; Kissel is probably saddled with the highest number of non sequiturs in the show, and he pulls off every one....

The Hub Review
---
Reviews of "Persephone"at The Wiberley Theater
....Jeremiah Kissel's wonderfully funny turn as the dilettante-ish mouse....

....the always reliable Jeremiah Kissel crosses both centuries and species with aplomb.

...Jeremiah Kissel's virtuosic shape-shifting from wealthy patron to rodent to drug dealer and more
...The ever reliable Jeremiah Kissel shines as Alfonso and then as the Renaissance mouse and still later as the Museum's favorite rat.
...Kissel is solid in multiple parts, most effectively as a pair of rodents in Florence and New York with contradictory thoughts about the importance of art in one's life....

---
Reviews of "The Scene"at The Lyric Stage
...Jeremiah Kissel's Charlie, whose rumpled charm retains our sympathy even as he sinks ever lower into degradation. Charlie hates himself so much that we just can't, and Kissel keeps this contradiction effortlessly aloft....
...To flawed Charlie, the terrific Jeremiah Kissel brings a raging energy that's both offputting and seductive...

...Kissel's most impressive scene in an overall outstanding performance is the monologue he delivers when he bursts in on Lewis and Clea after lunching with Nick...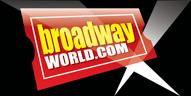 ...Jeremiah Kissel captures Charlie's sardonic nature, as well as the anger that sits right below the surface. He is a master of the passive-aggressive, which brings a level of tension with his scenes...

...Charlie is angry, resentful of those who have made it, and filled with a false pride that doesn't quite mask his self-loathing. In the hands of veteran actor Jeremiah Kissel, he's a figure of fear and pity, if somewhat distasteful, as he treads the pitfalls of middle age angst...

---
Reviews of "The Merchant of Venice"--Actors Shakespeare Project
...an unforgettable Shylock.. the best reason to see this "Merchant" is Kissel, whose ranting, sadistic, gum-chewing Shylock qualifies as a theatrical seismic event..


...From the moment Jeremiah Kissel steps on stage, "The Merchant of Venice" belongs to him.As Shylock, the Jewish moneylender, in the Actors' Shakespeare Project production, Kissel bristles with pent-up frustration, anger, and a bitter sense of triumph. We watch him slap his cheeks in mock horror as he listens to young BassanioWhen Kissel delivers Shylock's impassioned "If you prick us, do we not bleed?" speech, we empathize with his situation. When he determines to slice off a pound of Antonio's flesh as payment for his bond "to bait fish withal," we're horrified by his madness, but equally horrified that the quality of mercy does not apply to him.

...Actors' Shakespeare Project's money-mad THE MERCHANT OF VENICE, which was dominated by Jeremiah Kissel's Shylock — in the beginning a crafty kibitzer you might meet at a bar mitzvah, later an avenger you might meet in a nightmare.

Jeremiah Kissel delivers one of the finest performances of his career by making Shylock a loathsome, miserly, gum snapping wretch of a man whose chutzpah is, ironically enough, almost admirable...

...Kissel's Shylock is a wonderful creation, embodying hurt and rage and a dismal glee in his newfound ability to seek revenge. Far from the bent, shifty-eyed cliche of Shylock, Kissel is light on his feet, practically prancing with the force of his anger; he's a dynamic and hard-driving businessman frustrated beyond endurance by a system that refuses to allow him to reach his personal and professional ambitions. So great is his excitement that Kissel's Shylock cannot help miming his aggravations, throwing his arms wide like Jesus on the cross when detailing some special right enjoyed by Christians, or making devil-horns of his fingers, which he waggles mockingly at those who he sees as trying to deprive him of his righteous revenge....